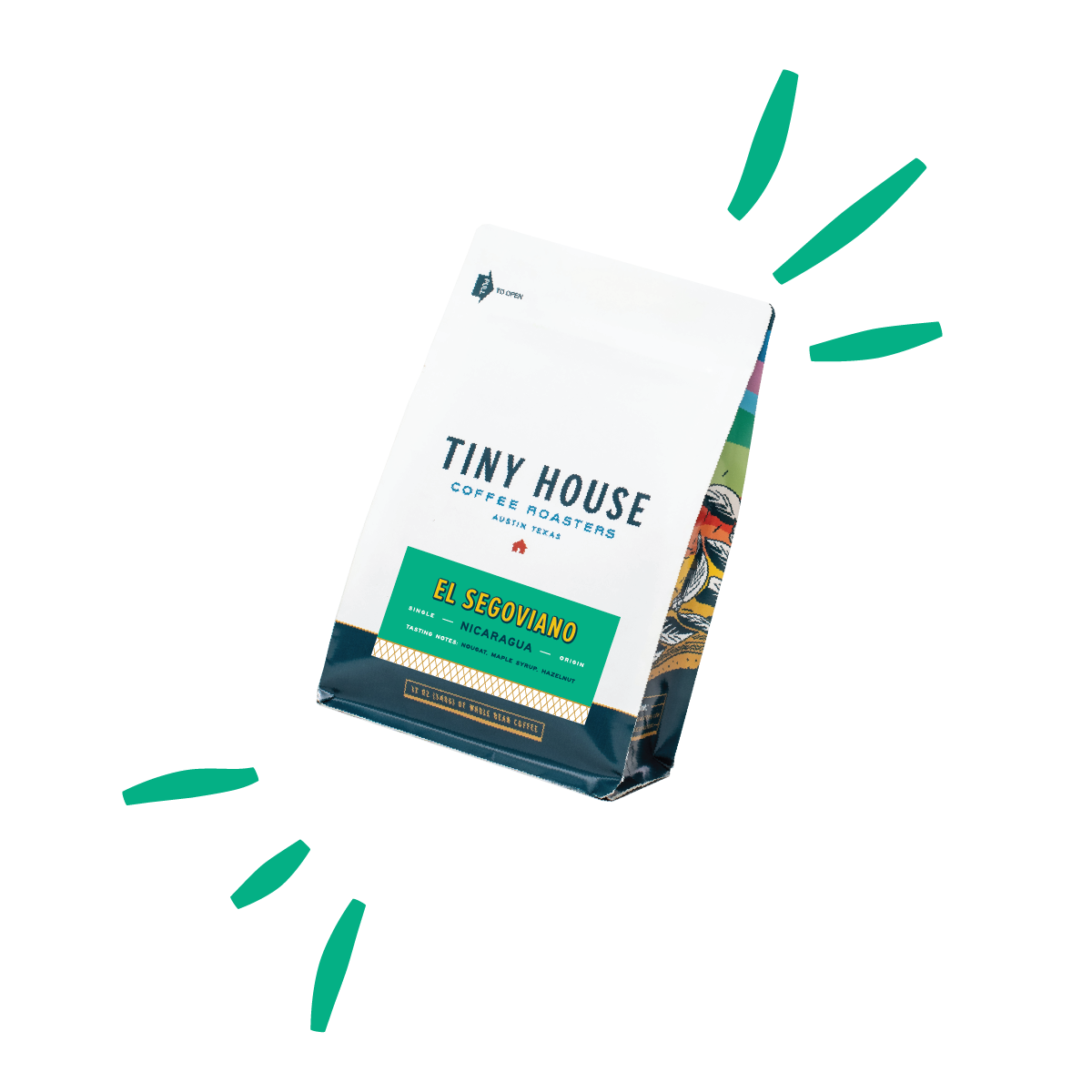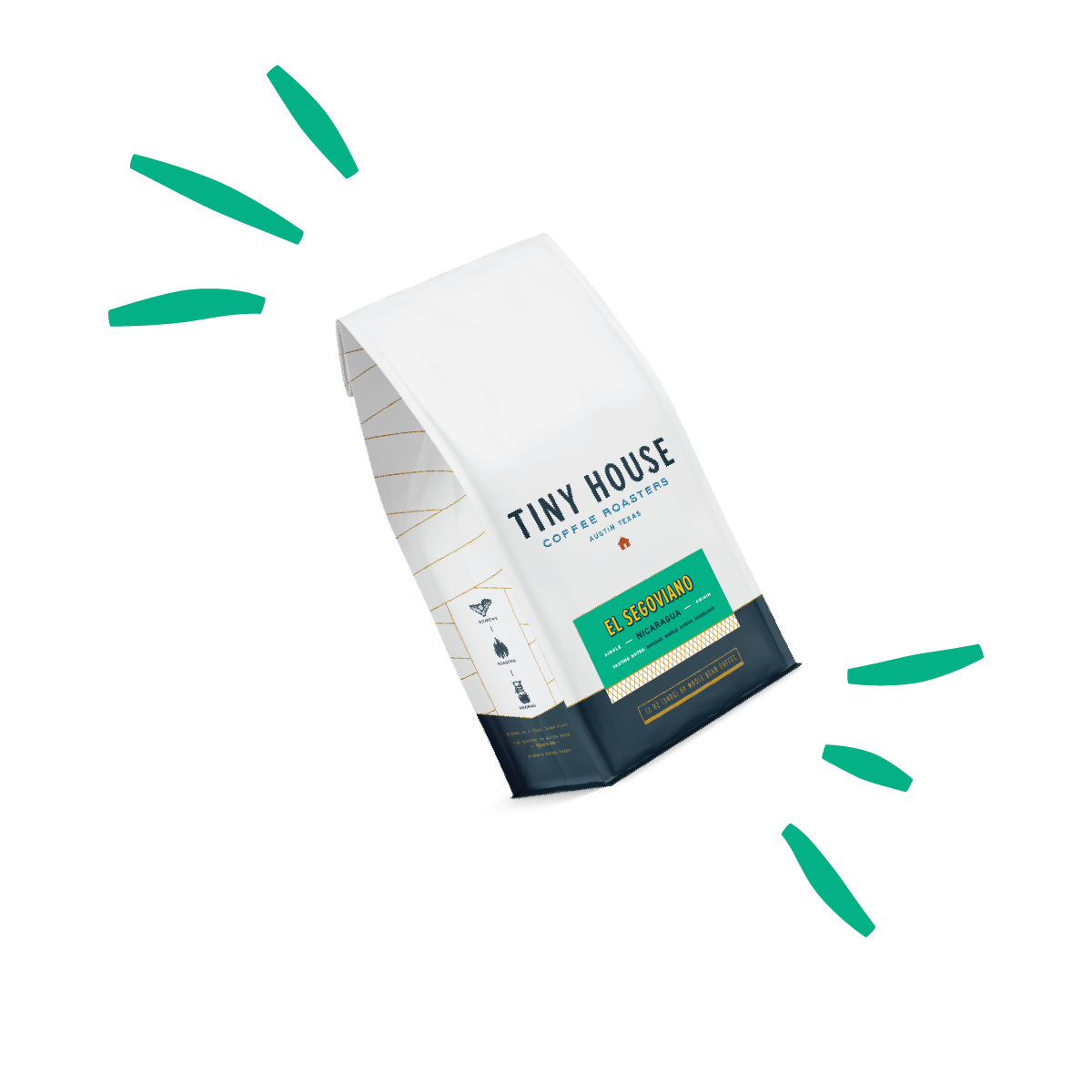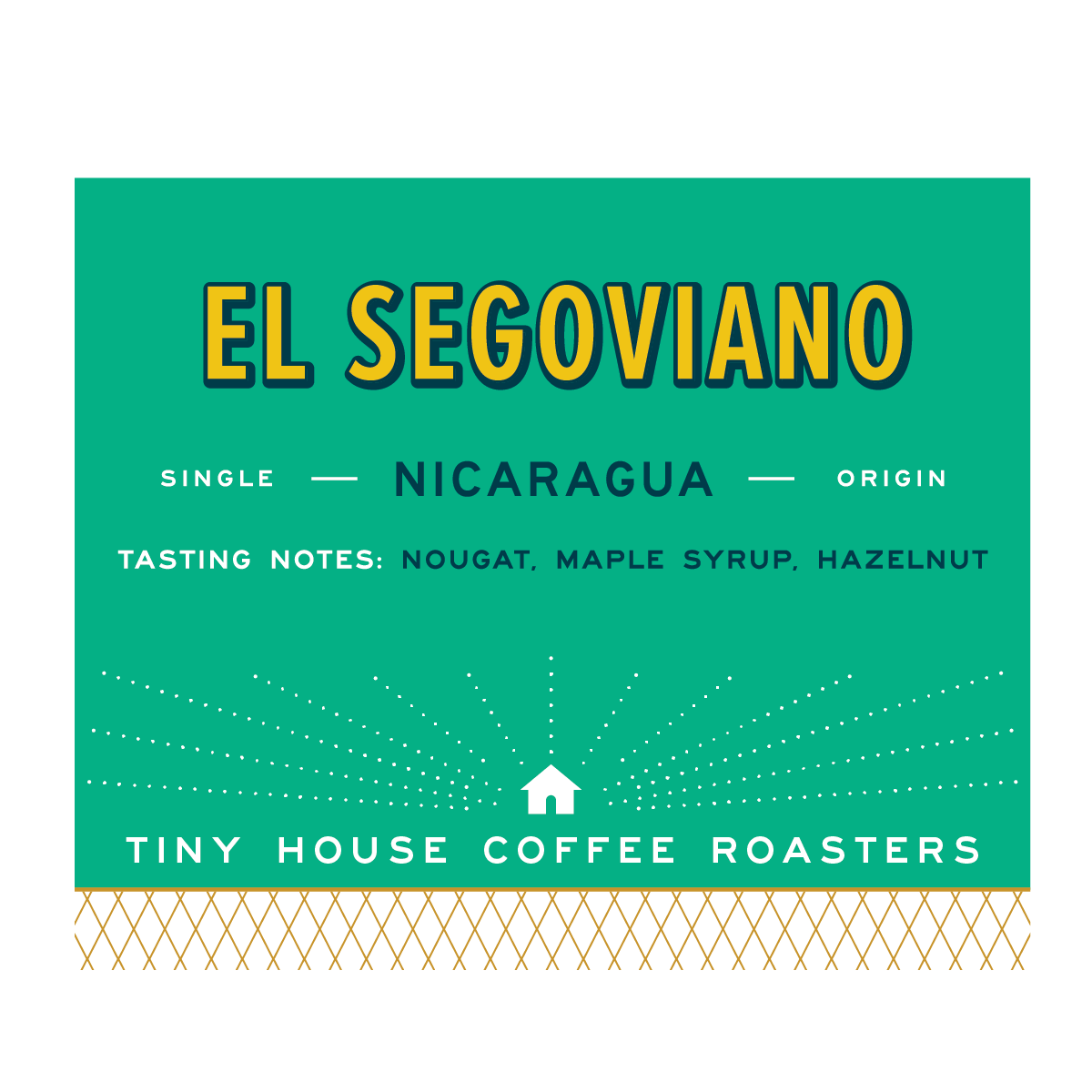 El Segoviano is produced by four different farms in Nueva Segovia, Nicaragua. 
Farm Story
San Fernando, Nueva Segovia, Nicaragua
While serving in the Peace Corp, Tiny House founders Helen and Blake met the owners of these farms who quickly became our friends and eventually the inspiration for starting this whole coffee thing.
In 2019,  we were able to get the farms $65,000 more than market value thanks to negotiated prices and this unique co-op style of processing. 
Learn how we did it here. We also made a killer shirt to celebrate! 
Coffee Info
Yellow Catuai, Fully Washed, Patio Dried
Roasting & Tasting Notes
Nougat, Maple Syrup, Hazelnut 
Our flagship single origin, blended from four different family farms near and dear to our hearts. A smooth and nutty coffee that shines as both a filter and immersion brew.