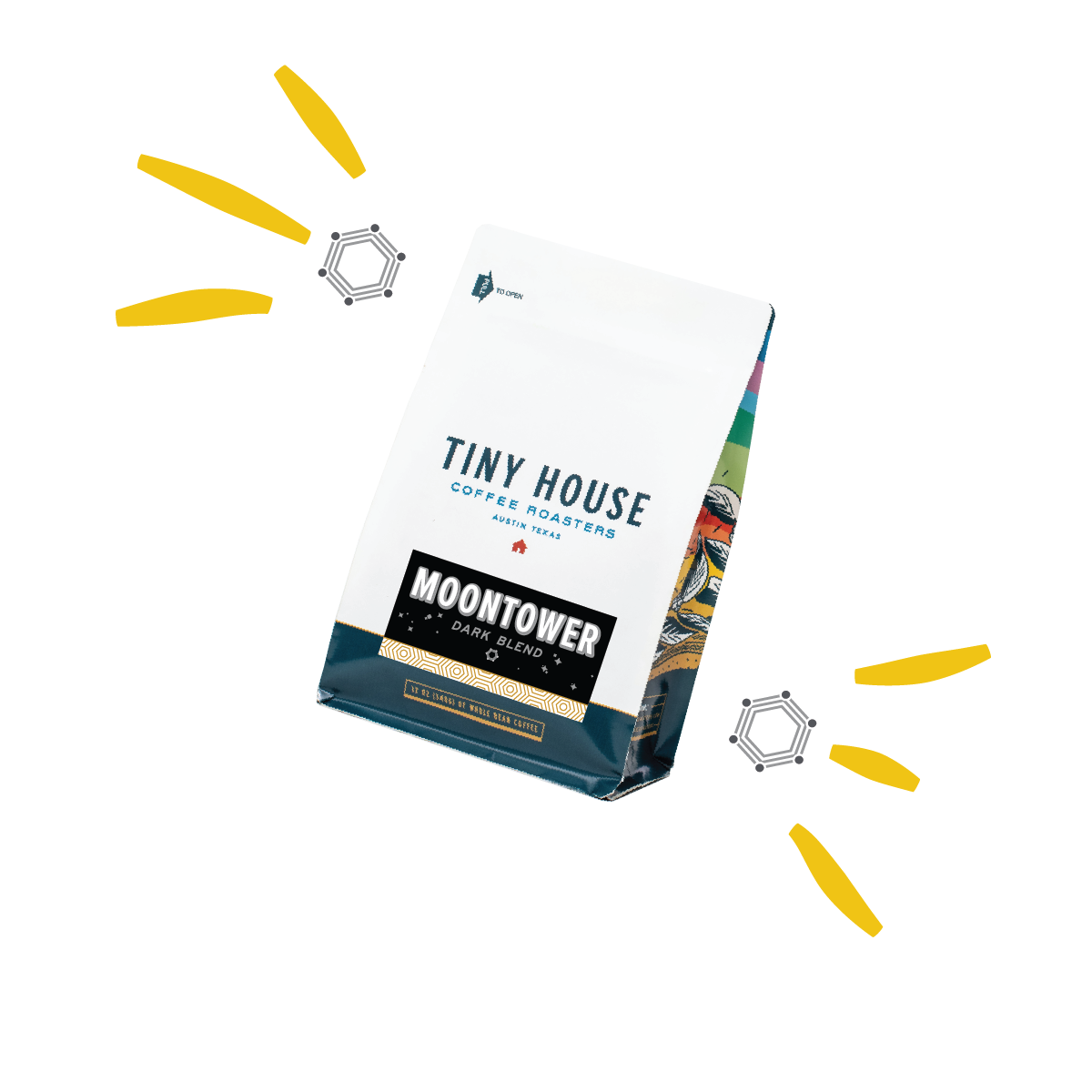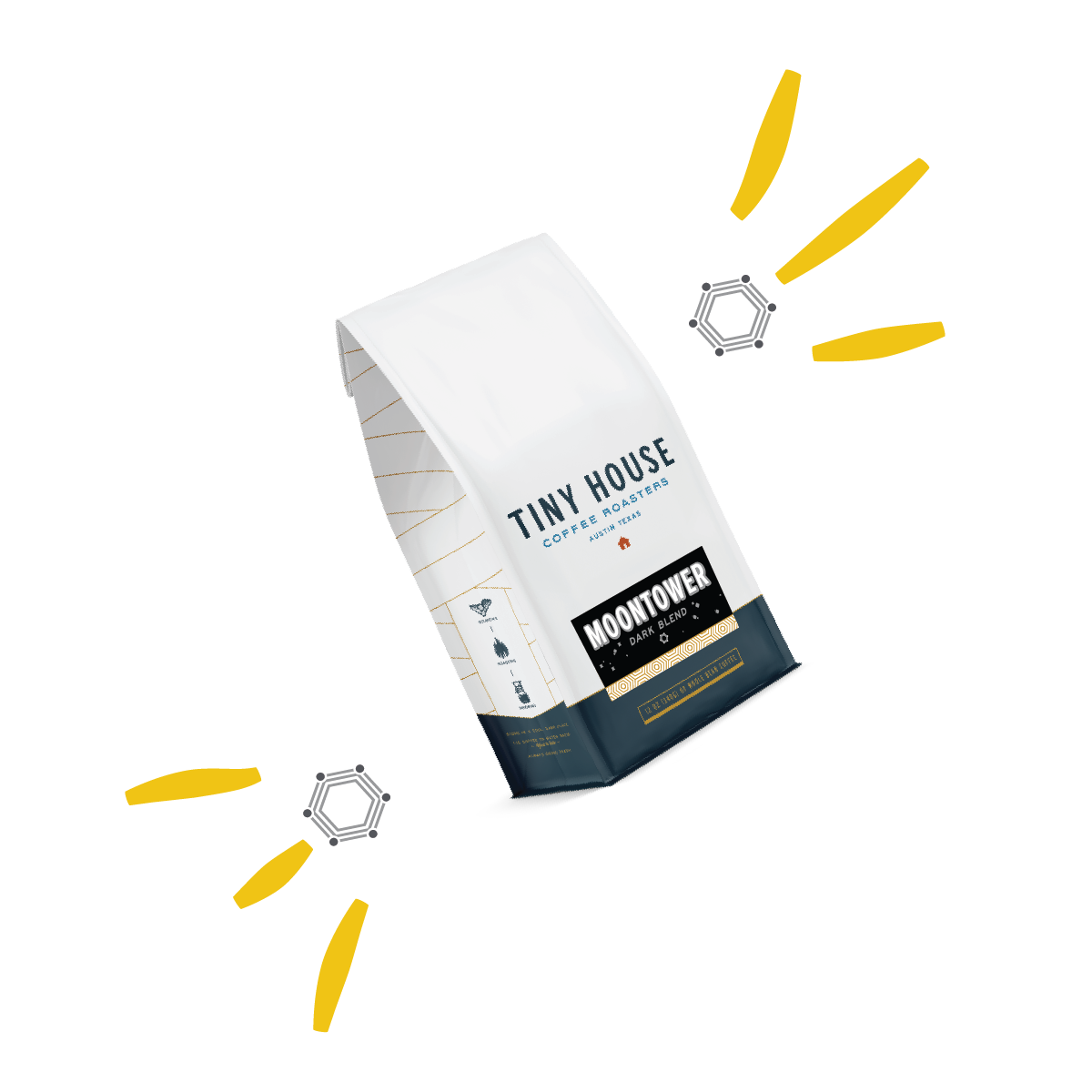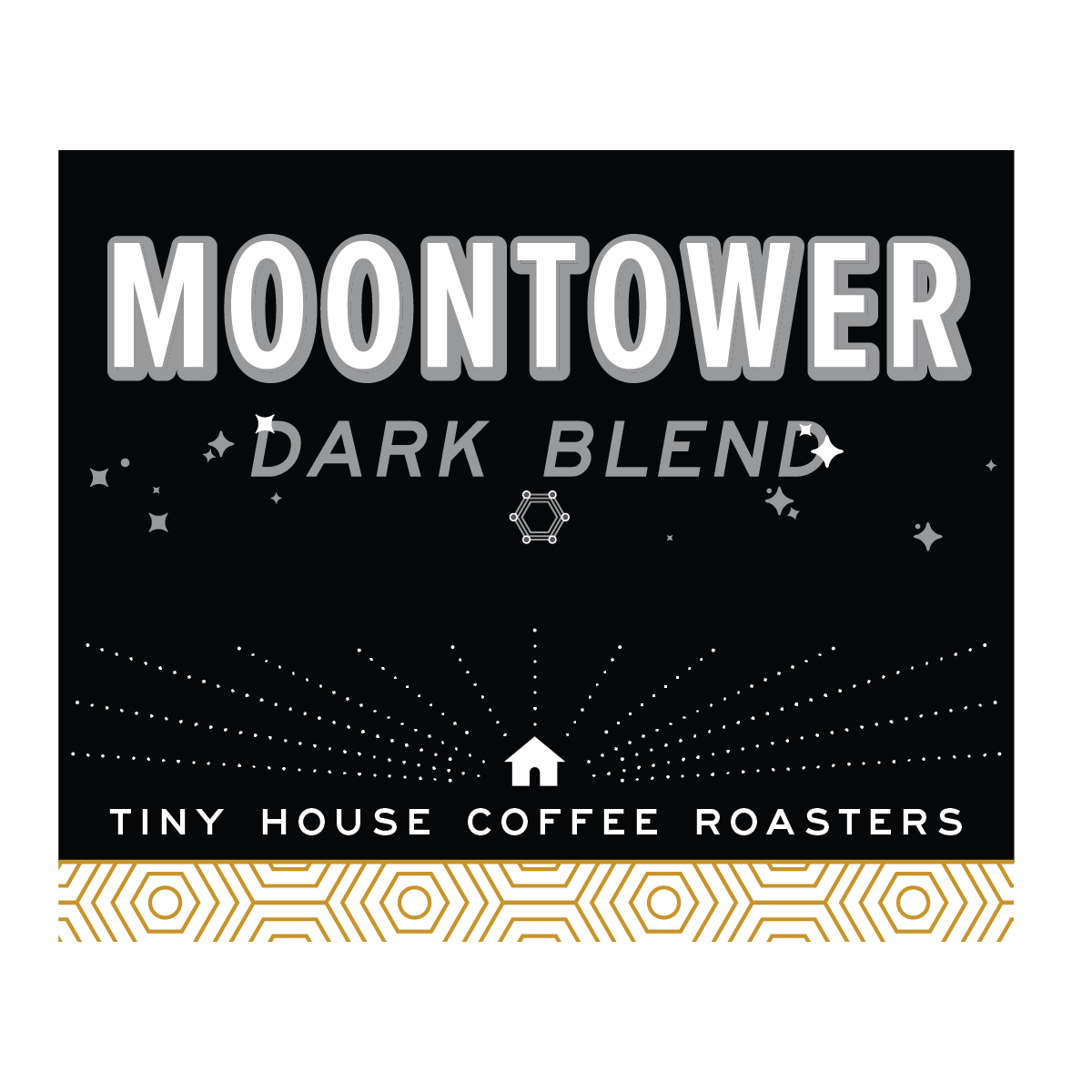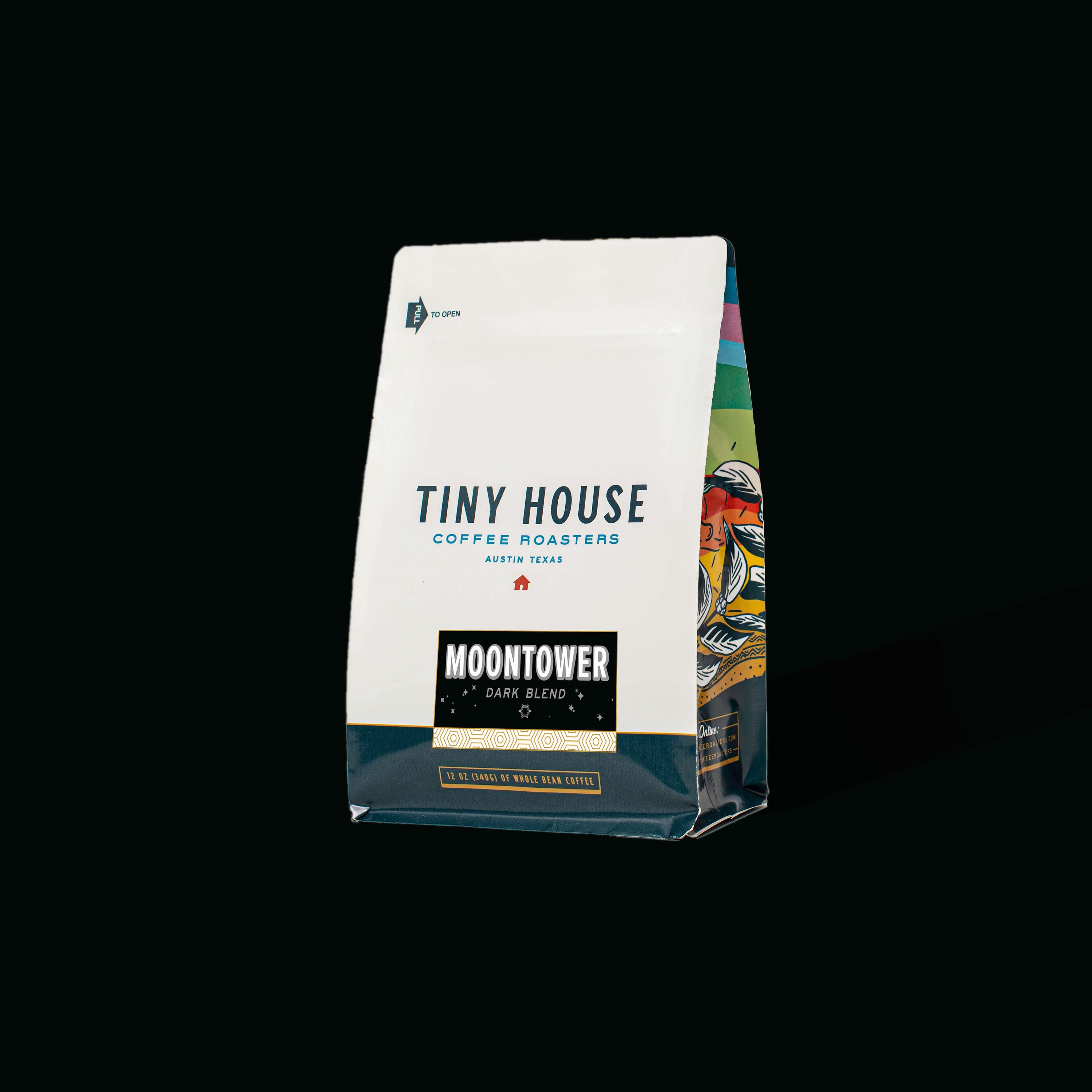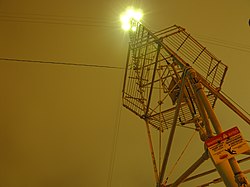 A homage to the beacons that light the night sky of our own Casita:  Austin, TX
About the Blend
We call it "Dark Blend" 
Any coffee can technically be espresso. We choose the name that would highlight the low-lights. Showcasing the best parts that come from a darker, more developed roast.   
Coffee Info
Red Castillo & Yellow Catuai, Fully Washed & Full Natural, Fully Washed & Patio Dried
Selected for their ability to handle some heat in the roaster, and their natural characteristics that we felt were perfect for a "Dark Blend". Low acidity, high water content, loads of sugar.  
Roasting & Tasting Notes
Dark Chocolate, Raisins, Tobacco
This blend has a rich heavy body, syrupy sweetness, with dried fruit notes brought on by the variety of processing methods of each coffee within the blend. Perfect for espresso, french press, or cold brew!