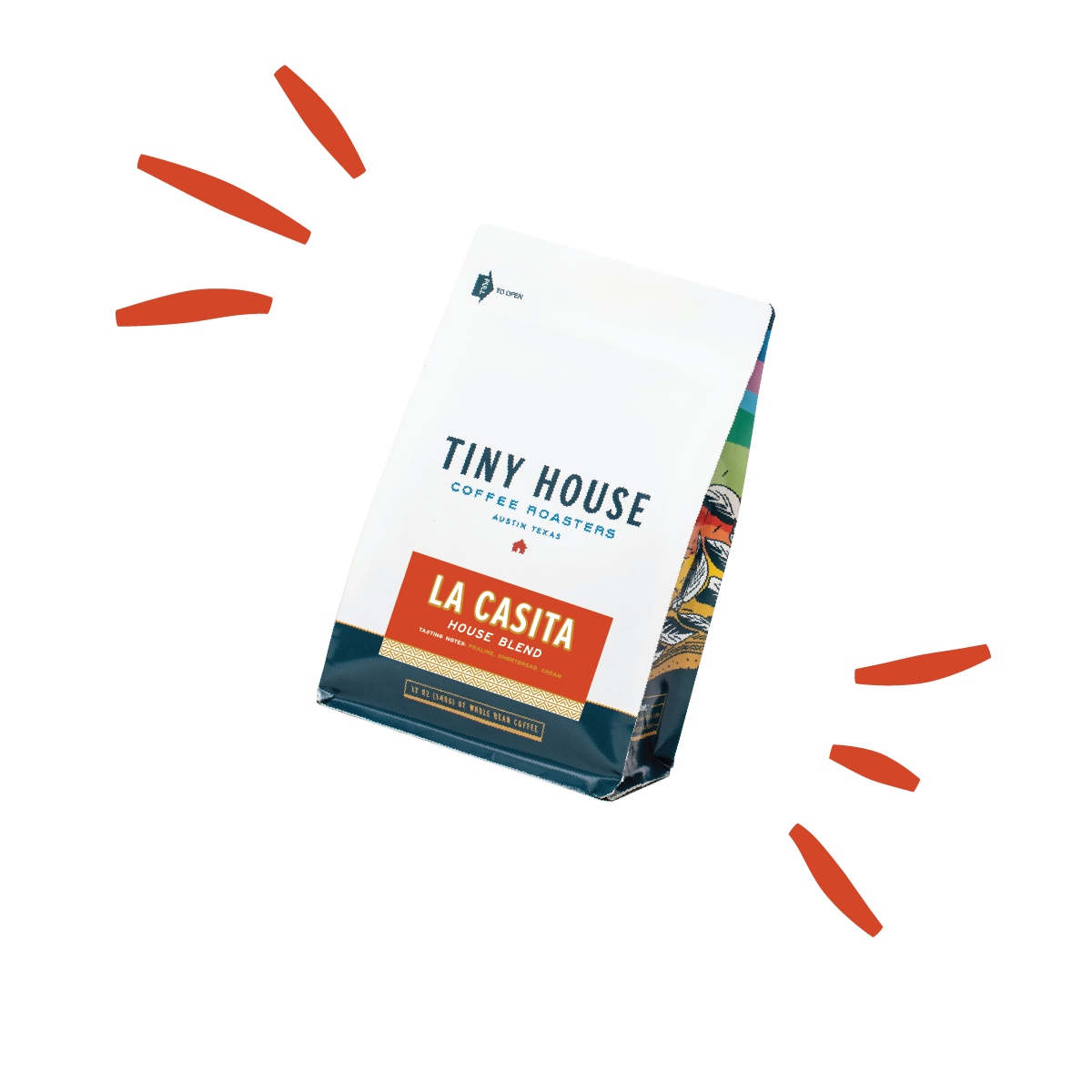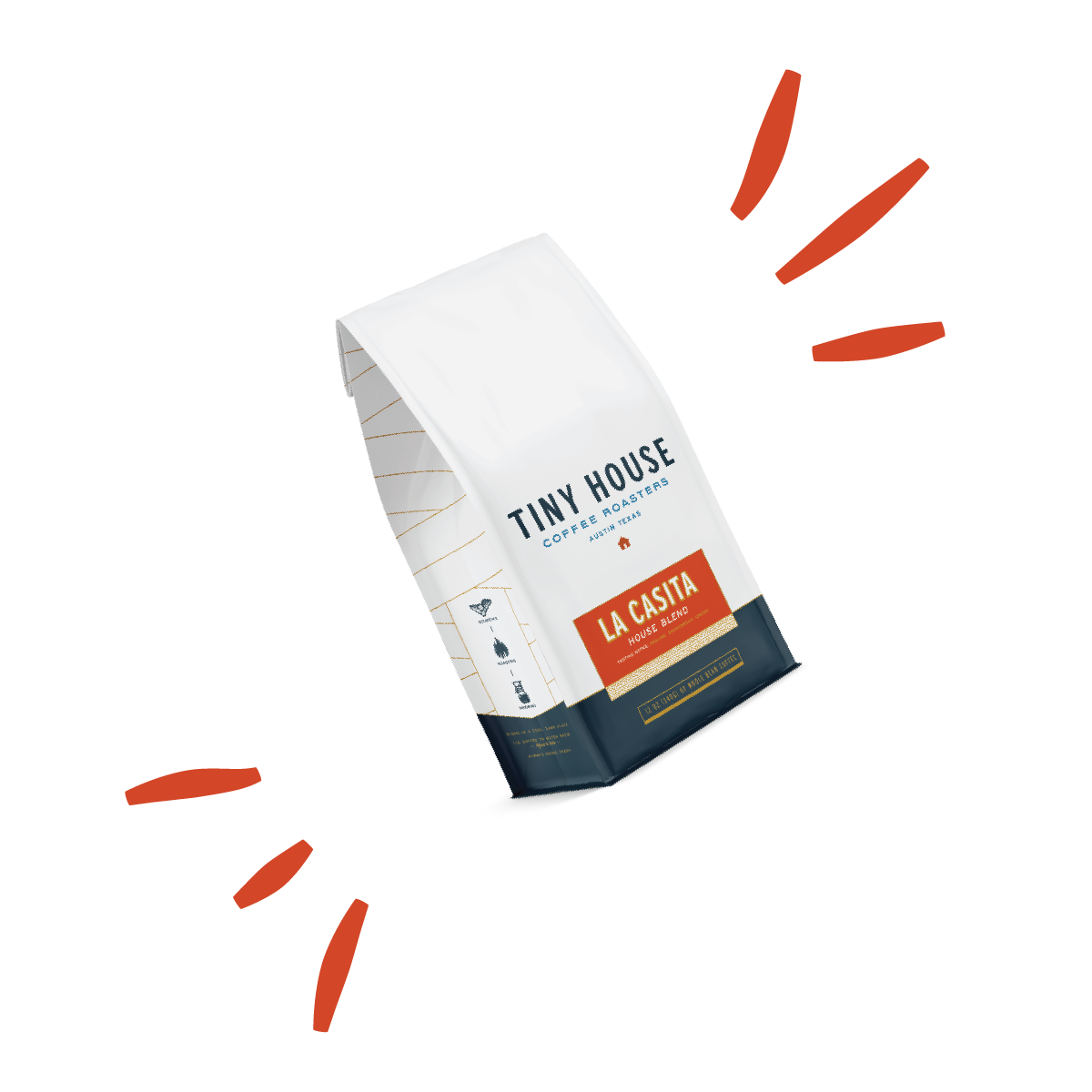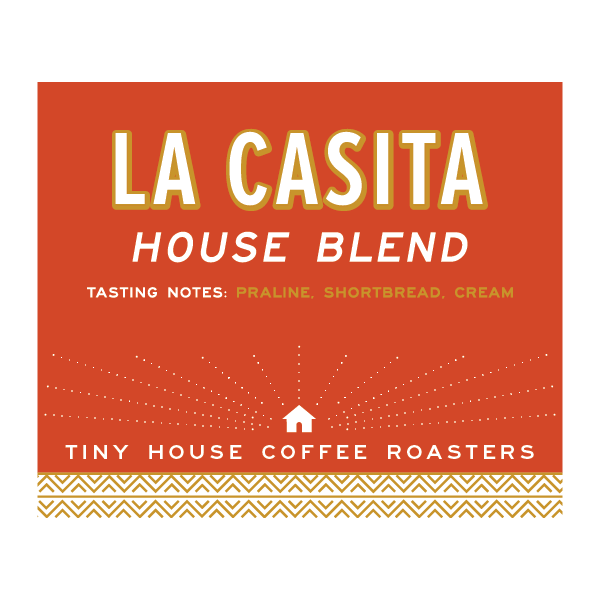 It's our Tiny House Blend...Casita means Tiny House! 
About this Blend
Our Namesake Blend
La Casita is the embodiment of our ideals and efforts into one bag. A combination of our three most cherished projects from our partners at origin. Every year we visit and build upon the year before. Creating solutions with the farmers to support their communities.  
Tiny House pays a 25% bonus to each individual picker that contributes to this blend with plans to grow the fund and expand the program beyond the 3 farms.
Coffee Info
Red Bourbon & Yellow Catuai, Fully Washed & Pulp Natural, Patio Dried
Select lots from Nicaragua, Guatemala, and Brazil.  
Roasting & Tasting Notes
Praline, Shortbread, Cream 
A very balanced and approachable coffee that plays well as hot or cold. In fact, this is the very same blend we use in our La Casita Cold Brew.