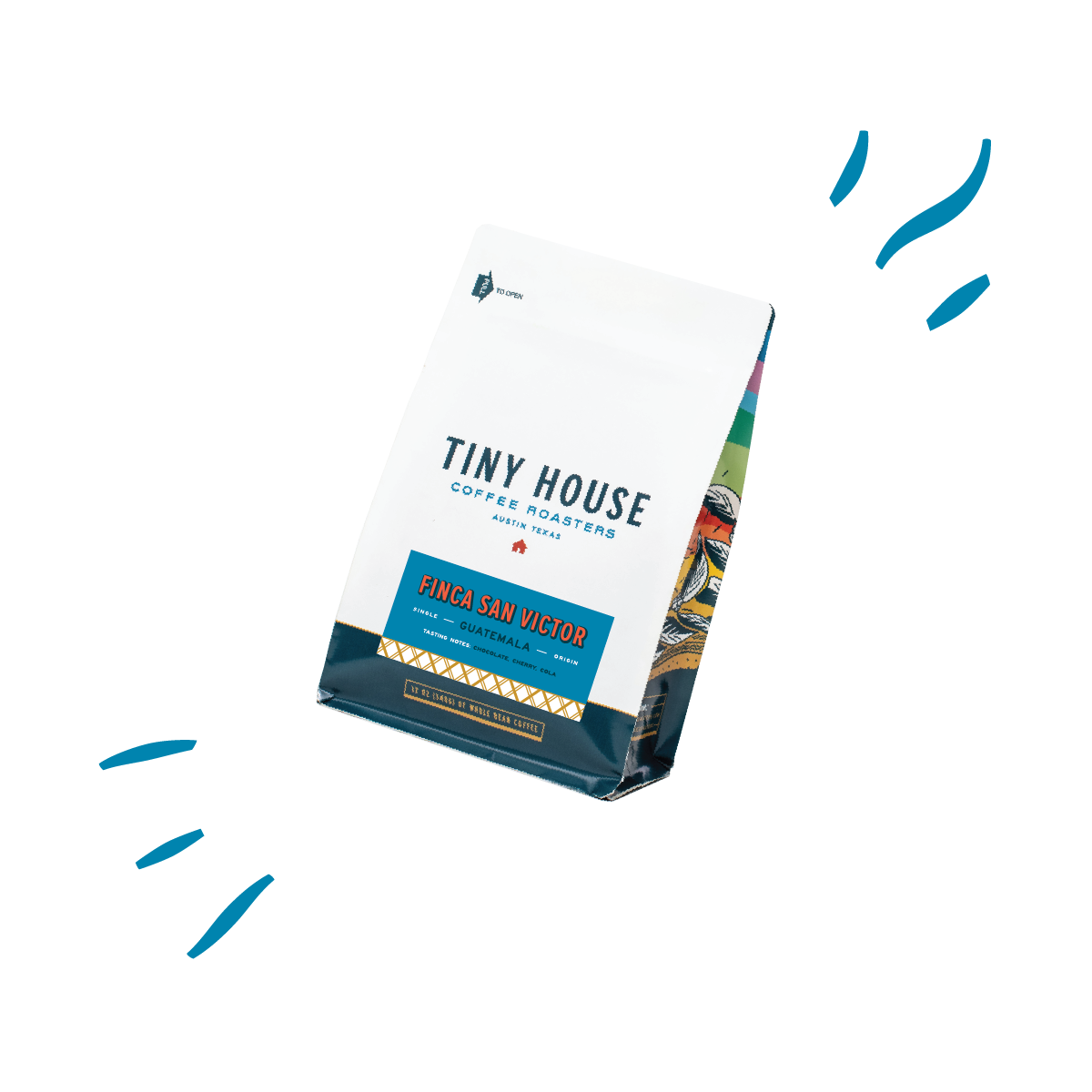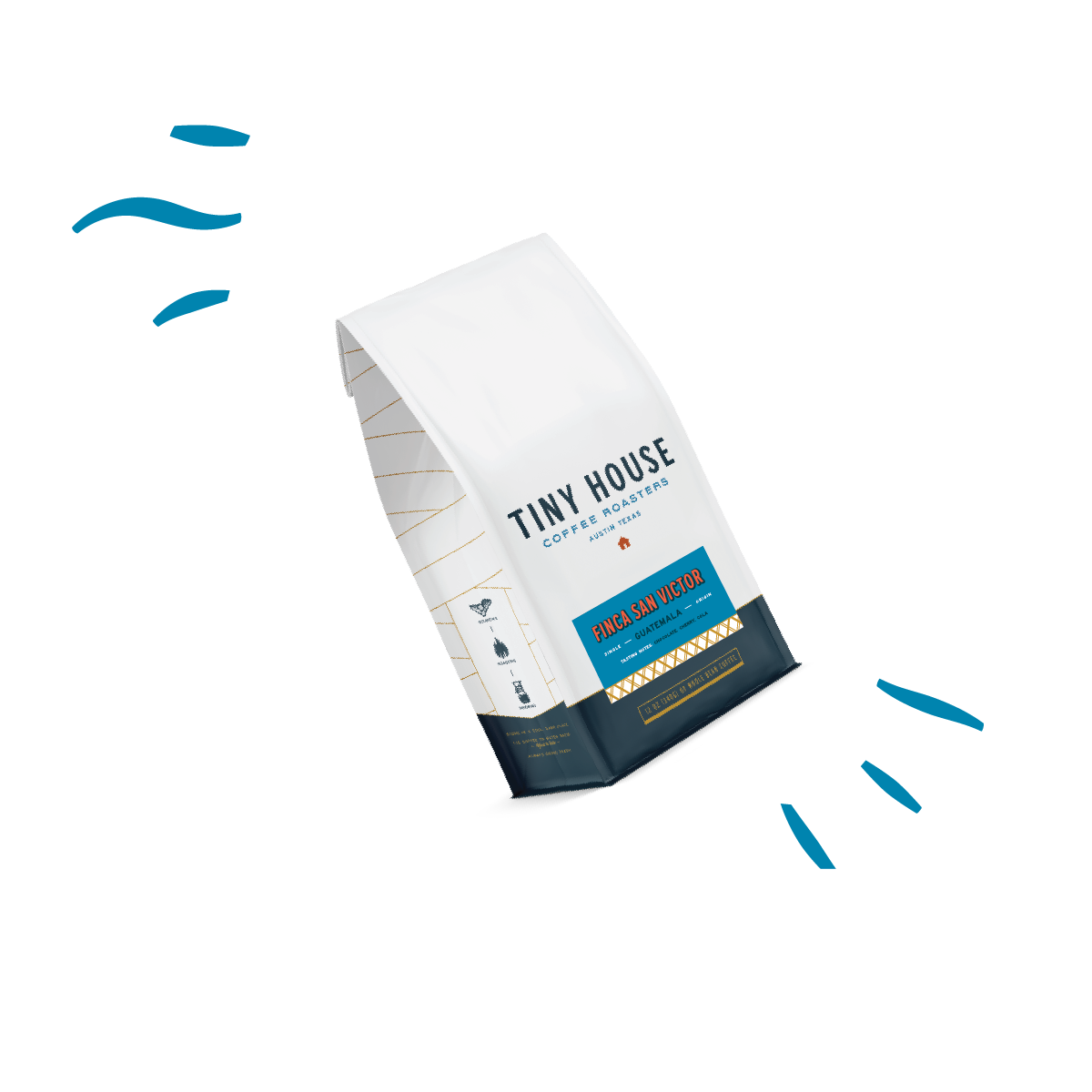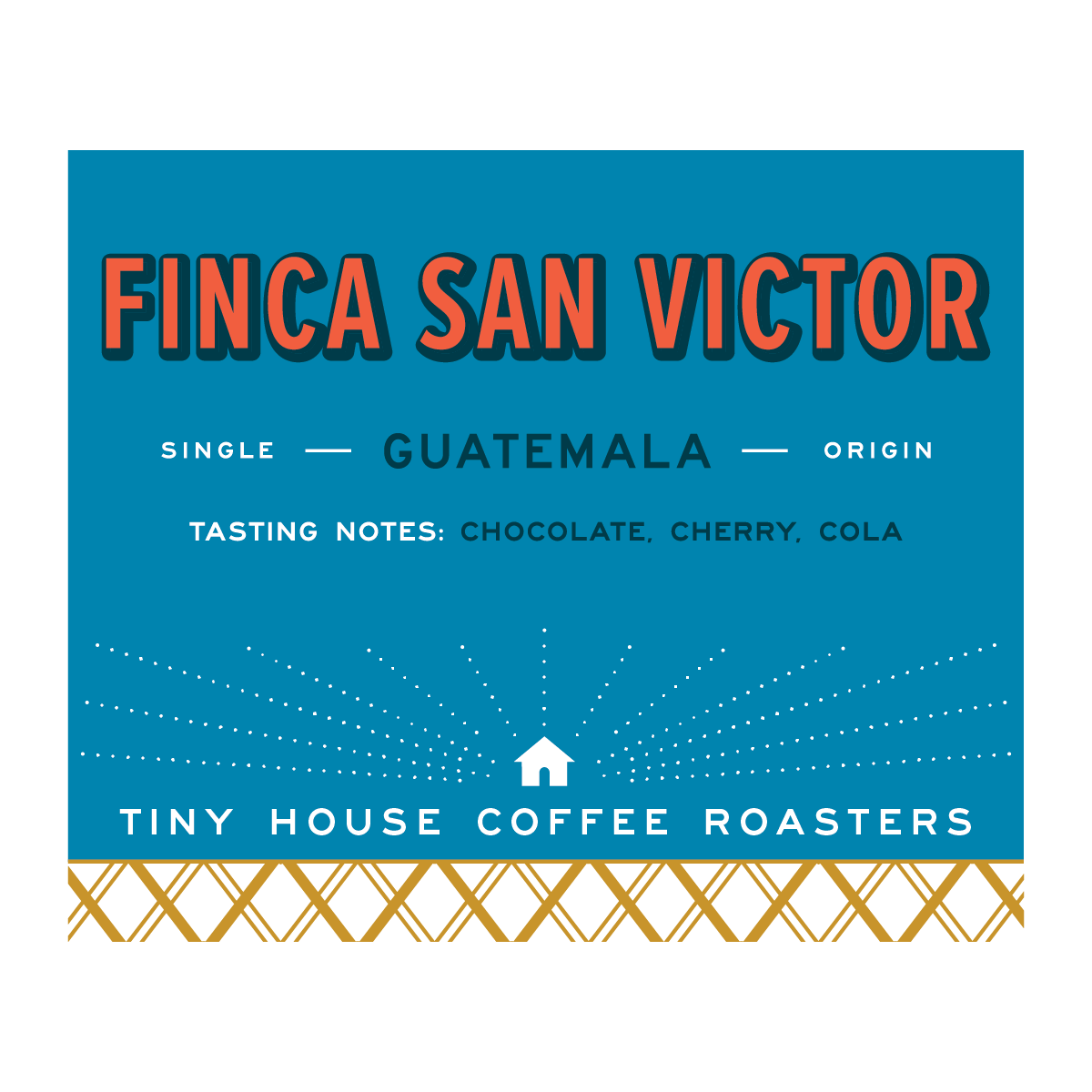 Farm Story
Fraijanes, Guatemala
Raul, and Alejandro Molina are long time friends to Tiny House Coffee. Raul, a retired physician has partnered with his son Alejandro to manage the coffee farm and wet mill that processes much of the local communities coffee in Frijanes.
Finca San Victor is named after Saint Victor, Pope and martyr of the Catholic Church in the year 189-199 A.C. 
Fraijanes lies between two volcanoes: the Cerro Redondo Volcano (right beside
the property) and Pacaya Volcano (west of property) and is always active!
Therefore, these soils are categorized as sandy loam. It has a special micro-climate, since 60% the terrain is hilly and rolling and the rest is flat.
Coffee Info
Red Bourbon & Red Catuai, Fully Washed, Patio Dried
Selected for sweetness using Brix Meters, this coffee is a mix of 2 types of Red Coffee that grown abundantly on the farm. We have begun to divide out lots on the farm to stagger pruning schedules. This will even out crop sizes each year so Tiny House and Finca San Victor can work together to manage our growth and be consistently supportive to Alejandro and his whole community. 
Roasting & Tasting Notes
Chocolate, Cherry, Cola 
Notes of chocolate with a very viscous, syrupy body. Lower acidity with some pop of red cherry. An all day, everyday kind of coffee.